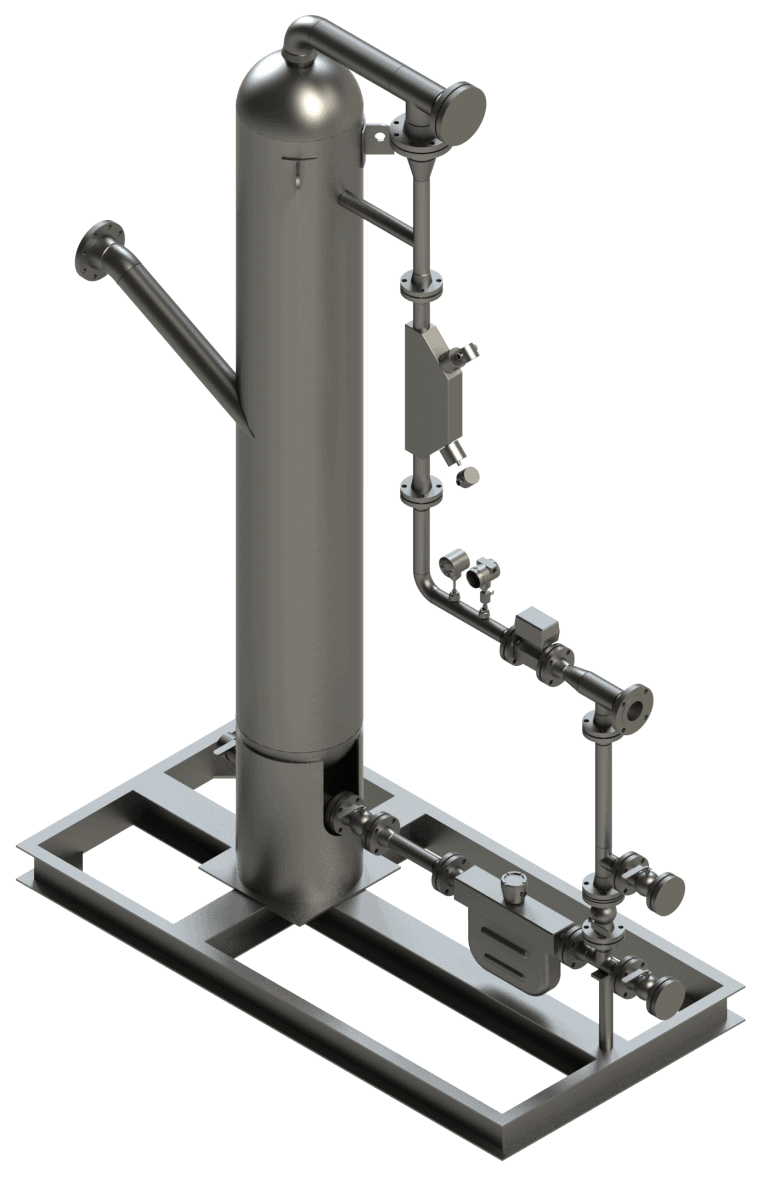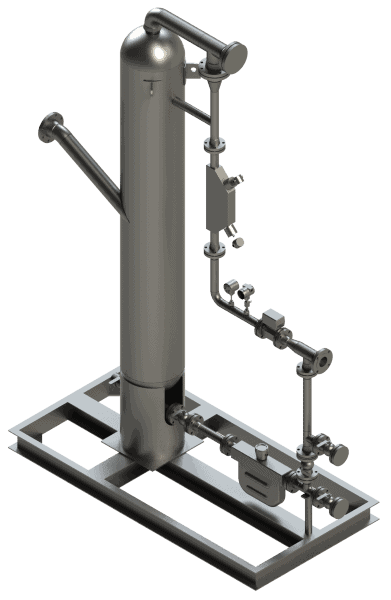 The Accuflow 2-phase JR series multiphase metering system consists of a vertical pipe section, a gas flow line, and a liquid flow line as shown. Multiphasic fluid (oil, water, gas) enters the vertical pipe tangentially, creating a cyclonic action in the pipe where liquid and gas are separated into separate streams.
Once the liquid and gas are separated, each phase is measured independently using industry-proven measurement devices. A conventional liquid meter (coriolis, turbine, etc.) is used to measure liquid flow rate. Water cut measurement can also be obtained using conventional technologies or methods (density differential, microwave, etc.).
Gas flow is also measured using conventional technologies (vortex, turbine, ultrasonic, etc.). After the measurement, the gas and liquid streams are recombined and returned to the multiphase flow line.
By properly designing the Accuflow JR, an active liquid level control system is NOT necessary. The liquid level in the vertical section is self-regulated and thus does not require the use of any control valves. It is the implementation of this technique that makes the Accuflow JR series a truly low cost and efficient measurement system.