Products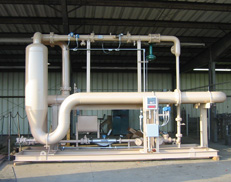 Accuflow 2-phase LT/SR

The Accuflow 2-phase LT and SR series are our main designs and the most utilized. They cover low to high production flow rates as well as light to heavy crudes. They provide the most ability to separate gas and liquid. The footprint size can vary from application to application. We have the full SR version for the higher production flow rates and our more compact LT version for the lower to medium flows. Every Accuflow skid is custom designed to meet your process measurement flow conditions.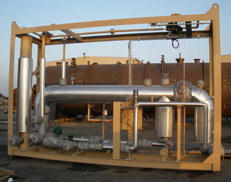 Accuflow 3-phase LT/SR

When testing in high water cut situations, the Accuflow 3-phase system is the ideal solution. Determining the net oil out of the relatively high water content can be more challenging; by separating the water phase from the oil phase, the measurement instruments are given the best chance at flow measurement and increasing your Net Oil accuracy.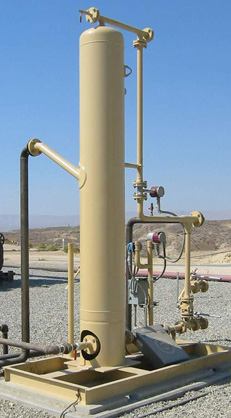 Accuflow 2-phase JR

The Accuflow 2-phase JR is our low flow model. Specifically designed for lower flow rates and light oil, this system can be a very economical solution for your measurement needs. Properly engineered, this design does not require the use of any control valves. A vertical section of pipe for gas/liquid separation and a few measurement instruments is all that is required.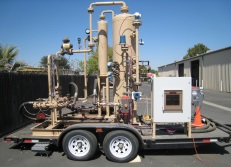 Accuflow 3-phase JR

The Accuflow 3-hase JR model is the low flow version of our 3-phase LT and SR models. Our design gives an accurate yet economical solution for low flow/high water cut/light oil situations. Like the full size 3-phase LT/SR models, the 3-phase JR model separates the water phase from the oil phase, giving measurement instruments the best chance at flow measurement and increasing your Net Oil accuracy.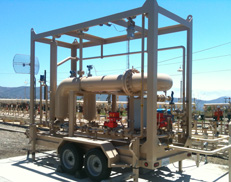 Accuflow Mobile

For your well testing application on wheels. Any of our systems can be made mobile. Each application is custom designed for the intended use. Whether for paved roads or rough terrain, simple shades or air conditioned accommodations, Accuflow can provide a solution for your mobile testing needs.

Conventional Test Separators

In addition to our unique Accuflow designs, we also design and manufacture conventional test separators: vertical separators, horizontal separators, and more. Contact us for more information.

Custom Piping Projects

We also offer custom process piping solutions, such as water/steam injection skids, calibration flow loops, etc. If you have an idea/need, we can size and select instrumentation and fabricate the needed pipe spools and supports to make it happen. Contact us for more information.